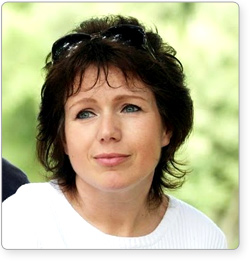 Dr. Marina Yam
Dr. Yam is a 1984 graduate of medical school in St. Petersburg, Russia and practiced as an attending physician at a Regional Pediatric Clinic. After immigrating to the United States, she completed her postgraduate studies, including a Pediatric Residency at the White Memorial Medical Center in Los Angeles, where she was also Chief Resident. In 2007 and 2011, she received US Top Pediatrician Award. She is Board Certified in Pediatrics and a Fellow of the American Academy of Pediatrics. She keeps herself informed about best current pediatric medical practices. She also continues to research the advantages of integrative medicine and how it can benefit her patients.
Being a mother herself, Dr. Yam has experienced many of the emotions and situations that enter her office. She knows how challenging it can be to raise children and hold a career at the same time. Through her professional and personal experiences, she able to empathize with the parents as well as understand problems that may be facing their kids.
Over twenty years of experience in pediatric medicine have taught Dr. Yam that medical needs do not necessarily end with medication. Through her studies in child psychology and her experience as a pediatrician, Dr. Yam began to explore the benefits of integrative medicine. She seeks to help an individual as a whole - mind, body and soul. This holistic approach allows Dr. Yam to not only fix immediate concerns or issues but to help prevent future problems that may occur. By helping a child to become whole, healthy and happy she hopes to help the entire family.
Dr. Yam is an avid reader. A great deal of what she reads is connected with her practice. Dr. Yam is always looking for ways to improve her ability to help her patients and build on her knowledge. Her practice is her passion and continuing her studies allows her not only to follow her passion but also help her patients and their families in the process.
Our Vision
As any medical practice, our mission is to see our patients and their families healthy and happy. We try to achieve this by implementing an integrative approach which blends traditional, complimentary and alternative practices to treat a child as a whole and not just his/her symptoms.
By looking at the whole person, we are able to tailor treatment to not only meet the medical needs of the child, but also their personal beliefs, traditions, and cultural nuances.
A key ingredient in keeping a person healthy and happy is preventative care. Dr. Yam seeks to not only treat the symptoms and issues as they occur, but also to prevent serious problems from arising in the future. This holistic preventative approach helps keep both the patient and the family healthy, happy and whole.
Goals
In order to help all of our patients, we strive to:
Work in partnership with the parent(s) to determine the best treatment options whether through traditional, alternative and/or complimentary medicine.

Use medication only when it is completely necessary.

Optimize nutrition and lifestyle choices to enhance the natural needs of the body.

Treat each child like s/he is our own.

Take the necessary time to understand the needs of your child.

Make our patients and their families feel comfortable and welcomed.
Our Office
Location
Our office is conveniently located in a quiet neighborhood, next to Los Gatos El Camino Hospital. The office is close to Highways 17 and 85 and San Thomas Expressway making it easily accessible to patients coming from Campbell, Sunnyvale, Santa Clara, Saratoga and San Jose.
Patient Care
During business hours, office staff is available over the phone. If for some reason we are unable to take the call, you may leave a message and someone will get back to you within an hour. Additionally, we offer same day appointments for patients who are sick or feeling unwell.
For after hours service, we offer experienced pediatric registered nurses who can guide you through any issue based on our protocols.
Affiliations
Our practice is affiliated with most major hospitals in the Silicon Valley: Good Samaritan, OConnor Hospital in San Jose, and El Camino Hospital of Los Gatos and Mountain View.

Krishna

Zuria

Maria
The Staff
Having answered the call of pediatric medicine, all of our staff has years of training and experience in this pediatric office and plan on continuing to work for this office for years to come. Being mothers, grandmothers, sisters and daughters themselves, they are here to help worried parents as well as crying children. They have also mastered the art of giving painless shots. They will be able to answer all your insurance questions while providing superior care and calming patients and parents.
All of our staff meets the necessary criteria needed for a pediatric medical practice:
A love for children
Friendly smiles
Patience and understanding
Reliability
Professionalism
Additionally, our staff speaks Spanish.
All are welcome to come and meet Krishna, Zuria, and Maria!